GEFA FLUG AS105GD-4
Last inflated during last annual inspection on 12 June 2018
We are actively seeking a buyer for our thermal airship system as seen in the pictures and written up below. It is a GEFA FLUG AS105 GD-4. The primary envelope has less than 20 hours on it and the entire system has just 2:40 hours on it since last annual inspection. It is clean (always use tarps, even on green grass) as you can see in the attached Valley Children's image, taken September 2017.
*The primary envelope has less than 20 hours total time.
*The Rotax 582 engine has received a full overhaul and now has only 1.0 hours SMOH
It also comes with all accessory equipment necessary to inflate and fly including the tarps and trailer. Three 15 gallon Titanium fuel tanks. It also comes with 10 airship main banners (used) in their own bags and two NEW unused nose banners. The fuel hose panel seen in the pictures is mounted in the trailer.
The truck in the pictures is NOT included but can transport the trailer and equipment to a buyer anywhere in the contiguous USA if desired (included).
It also comes with a second envelope which needs some work but is serviceable or a resource for parts.
Serious buyers, please contact us for price.

Buyer responsible for shipping.
Technical Data and pictures at: http://www.cheersaerialmedia.com/thermal-airship.htm
Phone: +1 (916) 922 9253
Email: Cheers Aerial Media
GEFA FLUG Car startup
after engine overhaul
The entire engine was disassembled,
inspected and reassembled with:
New crankshaft and wristpin bearings
New pistons, carb sockets and socket clamps
New spark plug sockets and spark plugs
All new gaskets and seals
Both carburetors were rebuilt, new carb vent lines
New fuel pump and new fuel lines
New stator
Pictures Below: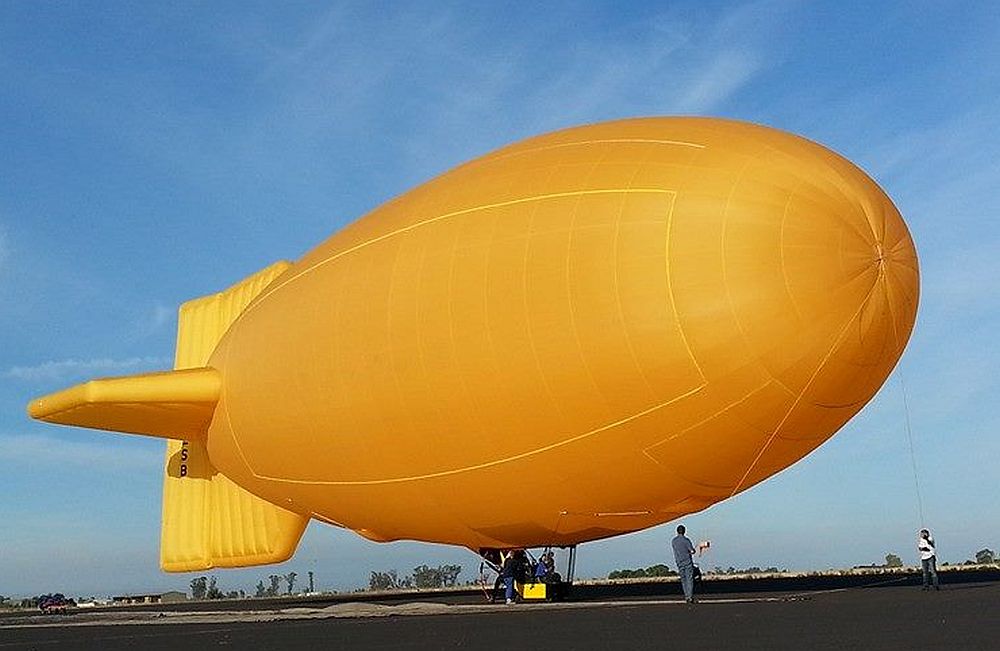 Primary Envelope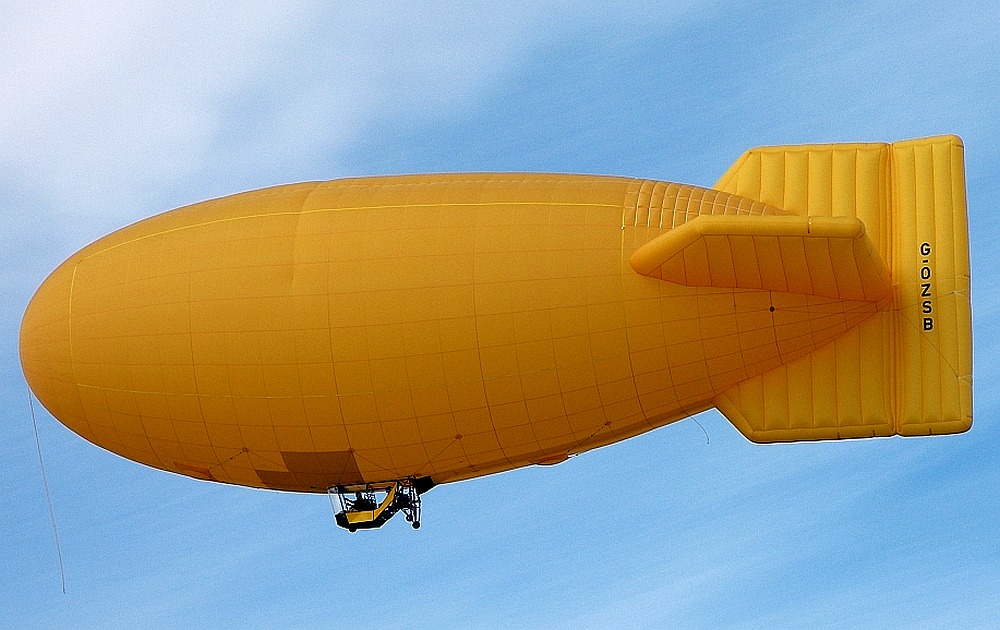 Primary Envelope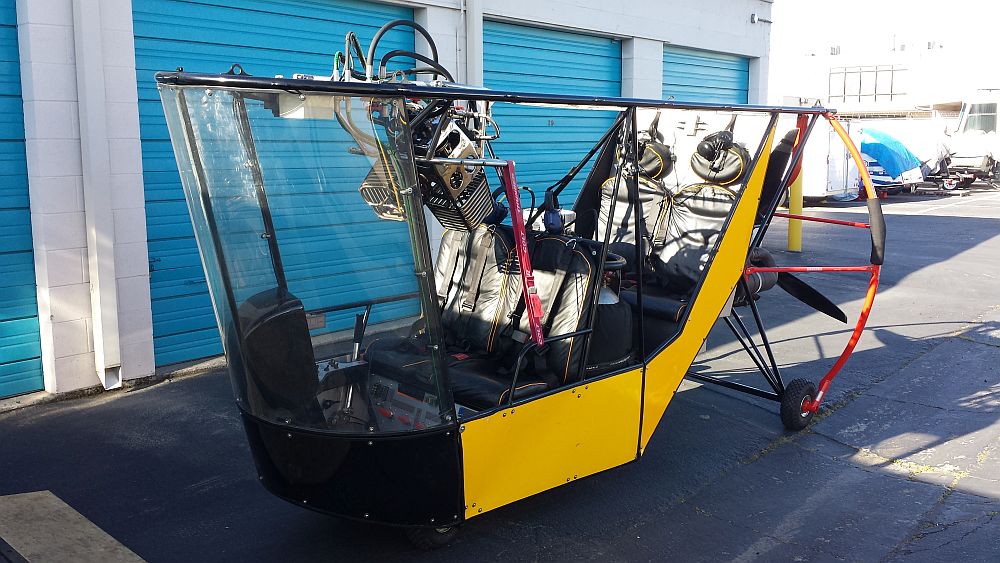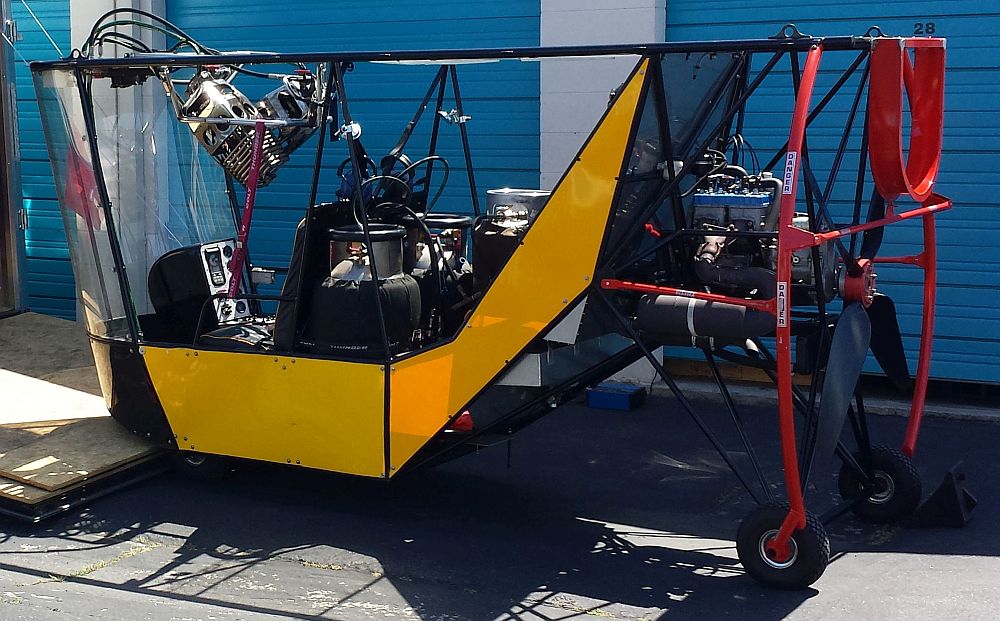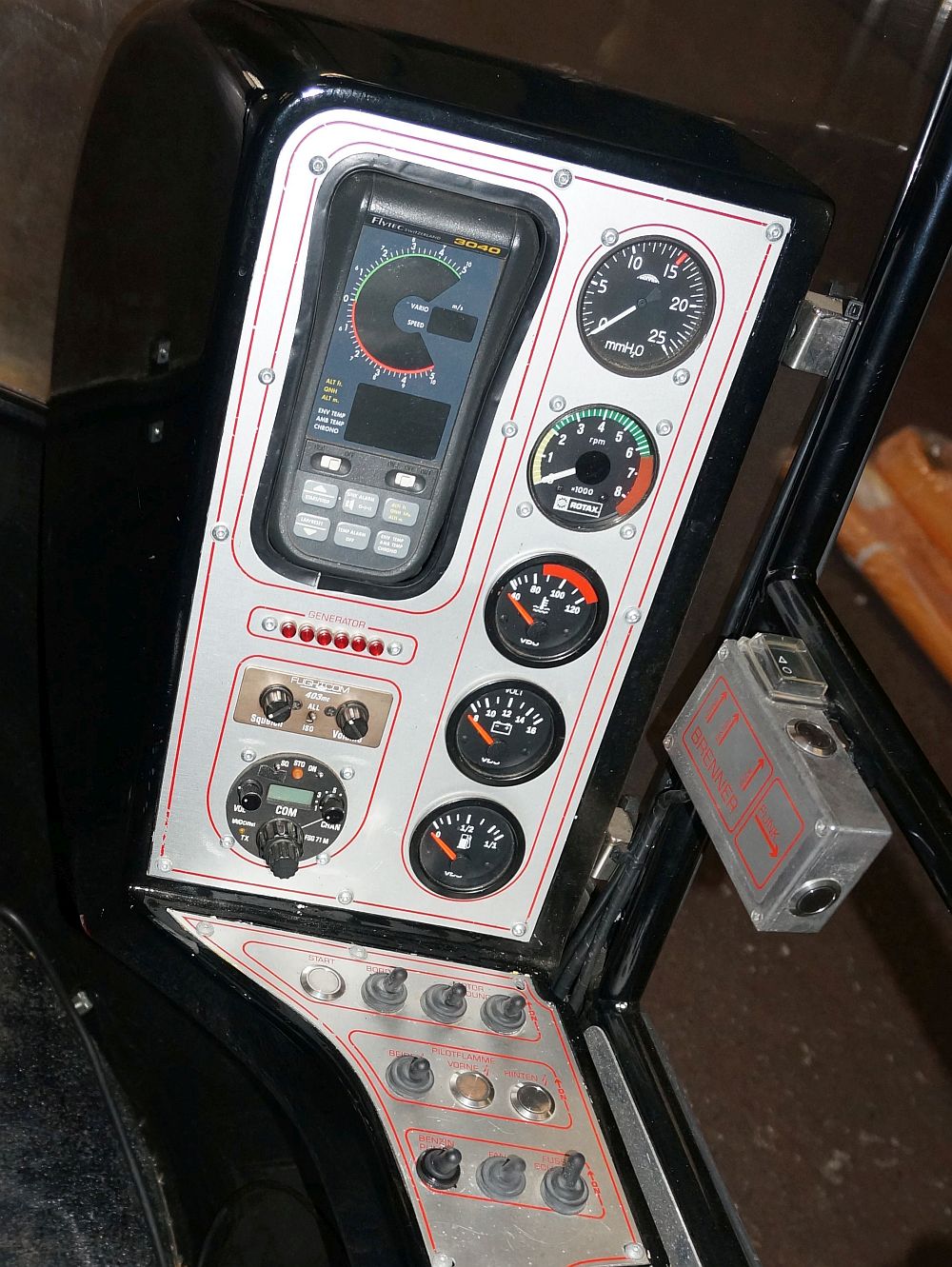 Instrument Panel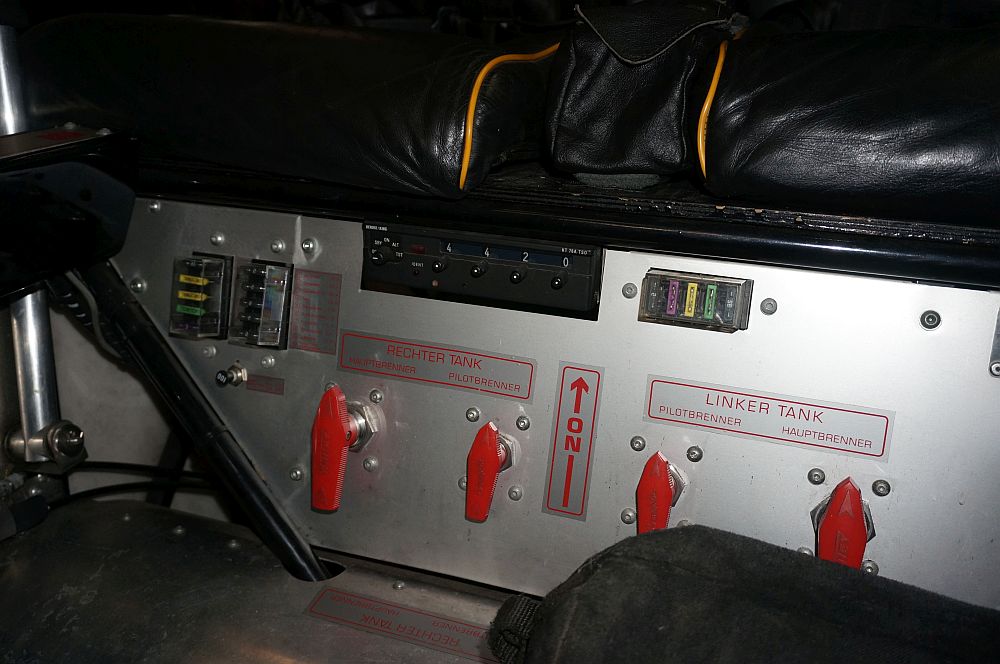 Fuel Selectors - Circuit Breakers - Transponder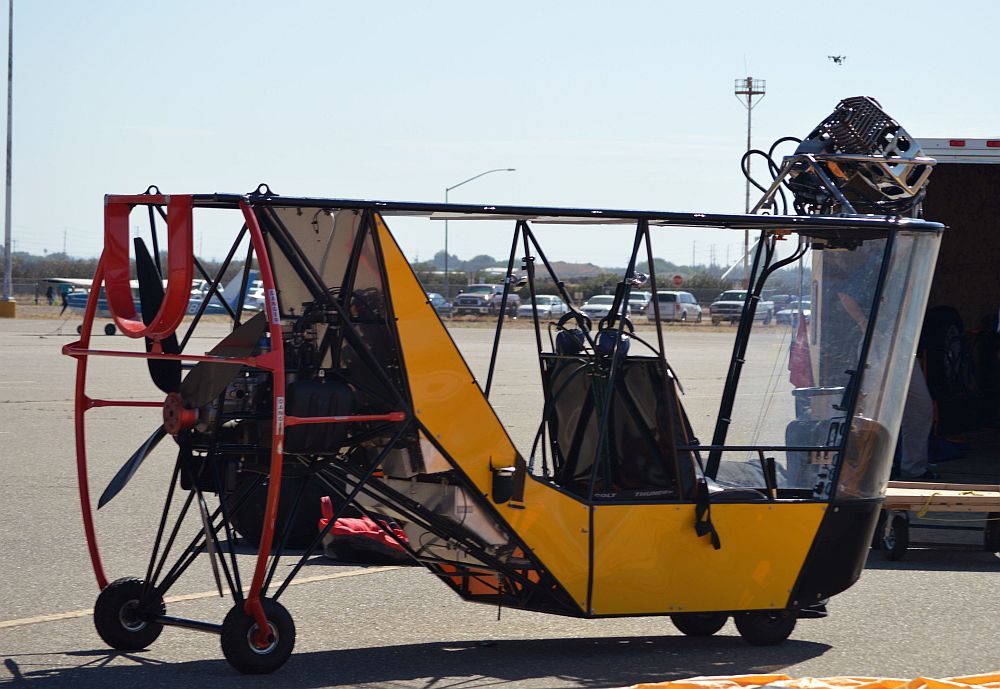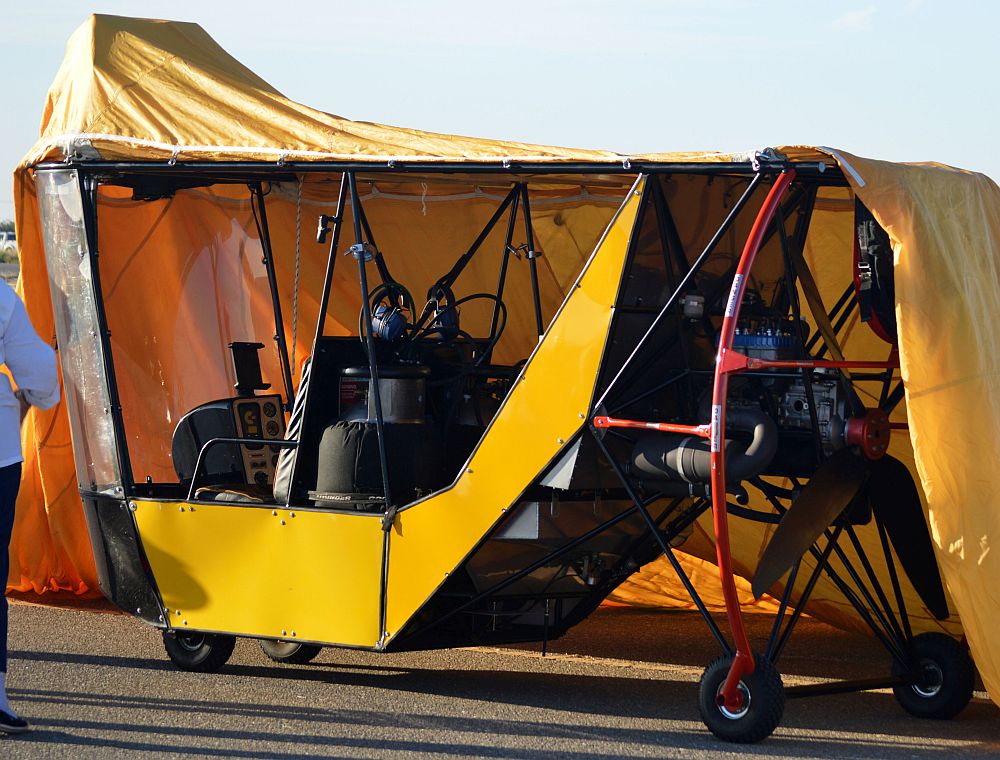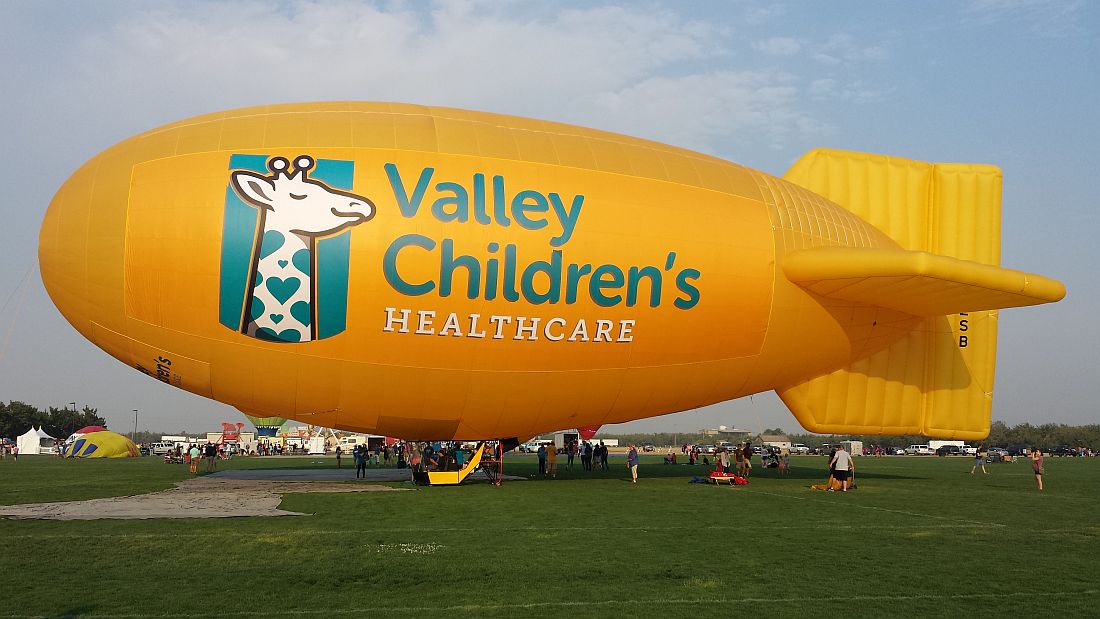 Clean - Always tarped, even on green grass. Picture taken September 3, 2017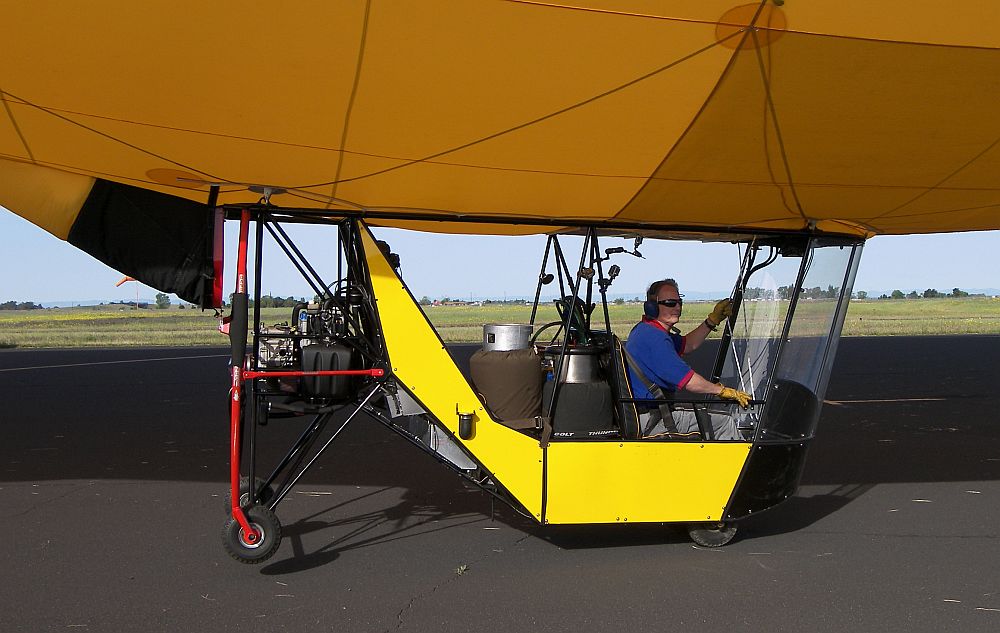 Gondola (Car) - Four Seats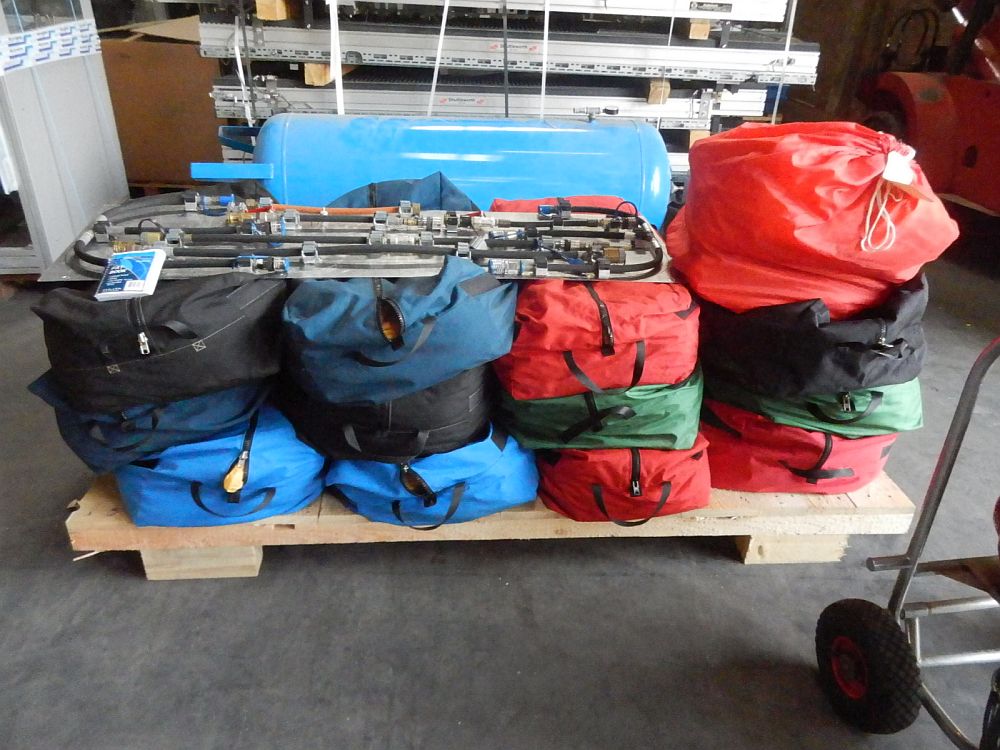 Banners and Fuel Adaptor Panel - Panel mounted in trailer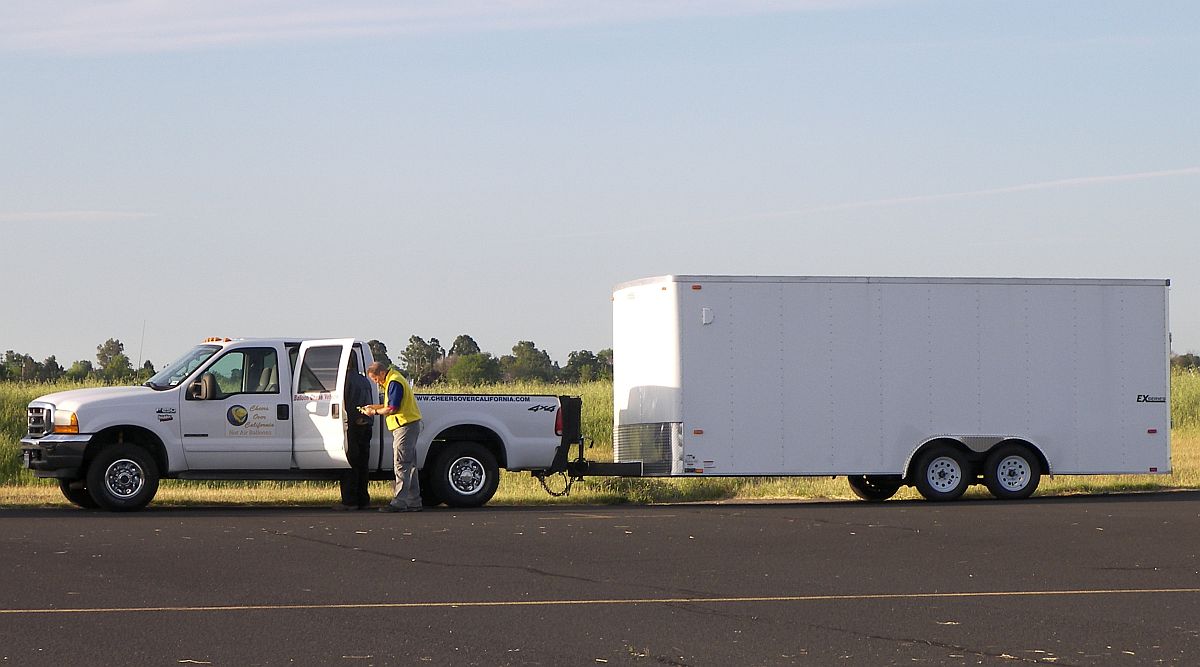 Trailer included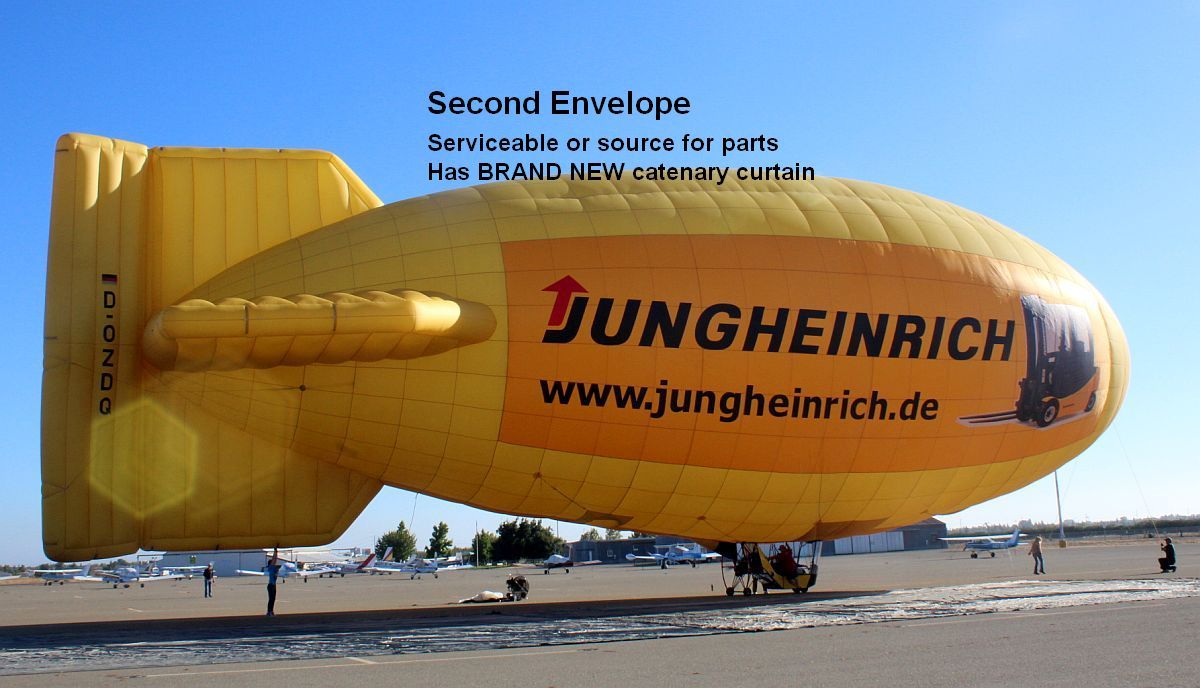 Secondary Envelope - Needs work but serviceable or resource for parts - Has BRAND NEW Internal catenary curtain